PLAY UNITOPIA
The UNITOPIA there is a space colony of various systems made by each player and the team, or freely emigrated to the colony desired by yourself, or you can newly built. Resident to have players to clear a quest each that is, the results and rewards are added together, or to develop the colony, you can win the colony war.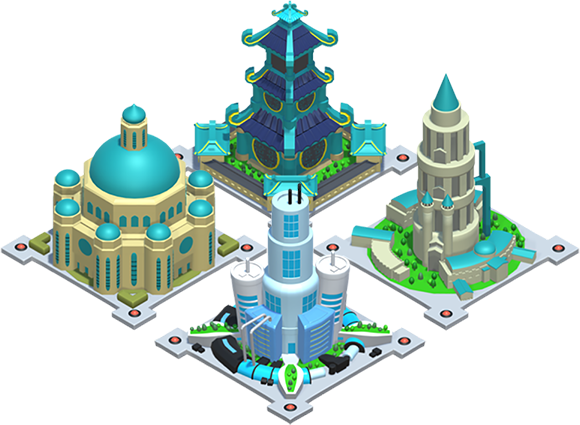 Colony system
In the management system of the colony, there are "Democracy" which decides the colony command to be executed by majority decision, and "Monarchy" which decide by monarch player (player who built the colony, player who inherited it) by self-determination. is).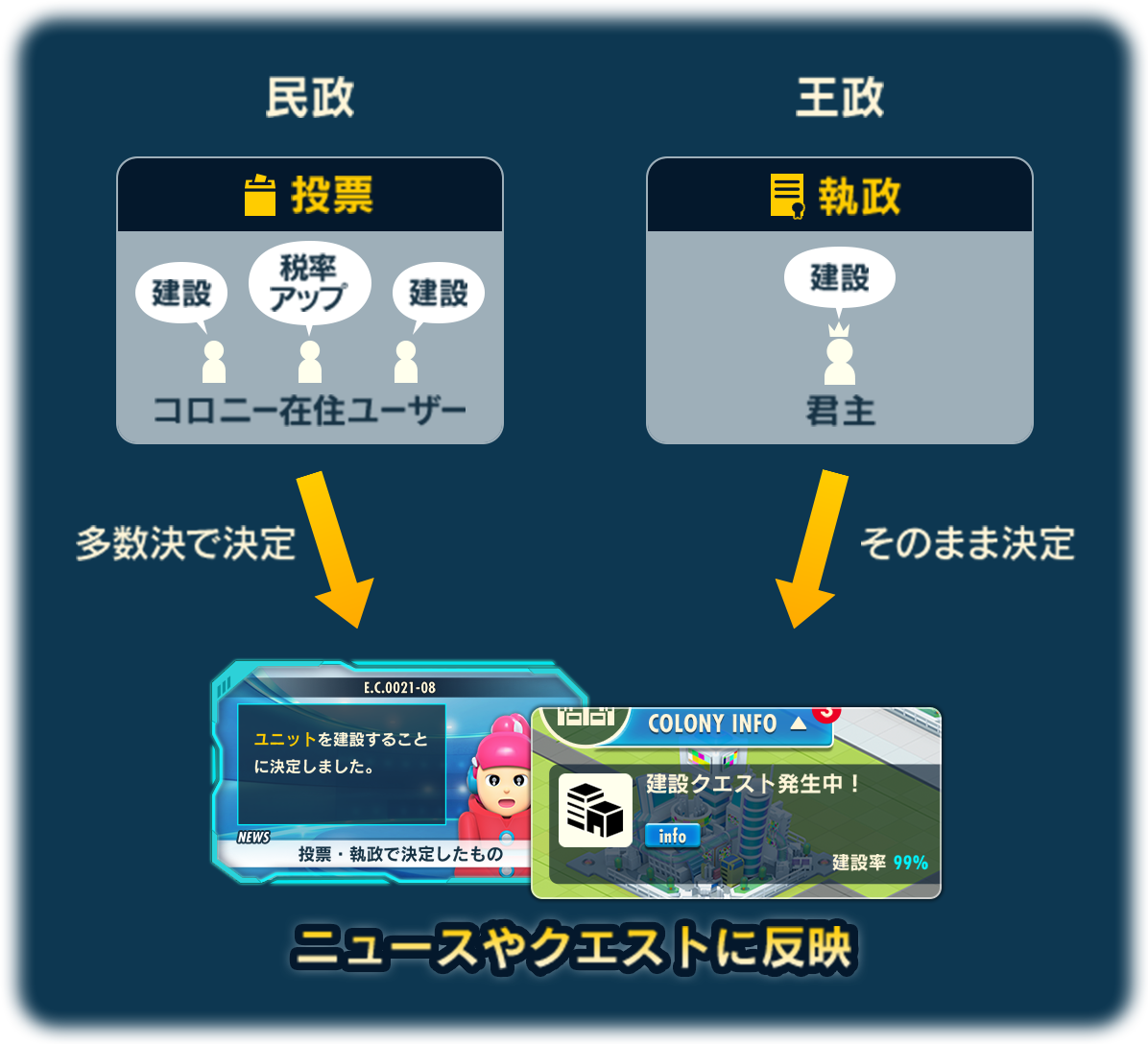 Colony menu
There are various things such as construction / Lv. Of facilities and batteries, change of tax rate, change of system, declaration of war on other colonies, etc. in the colony command etc. What is most necessary for your own colony now. Let's think about something.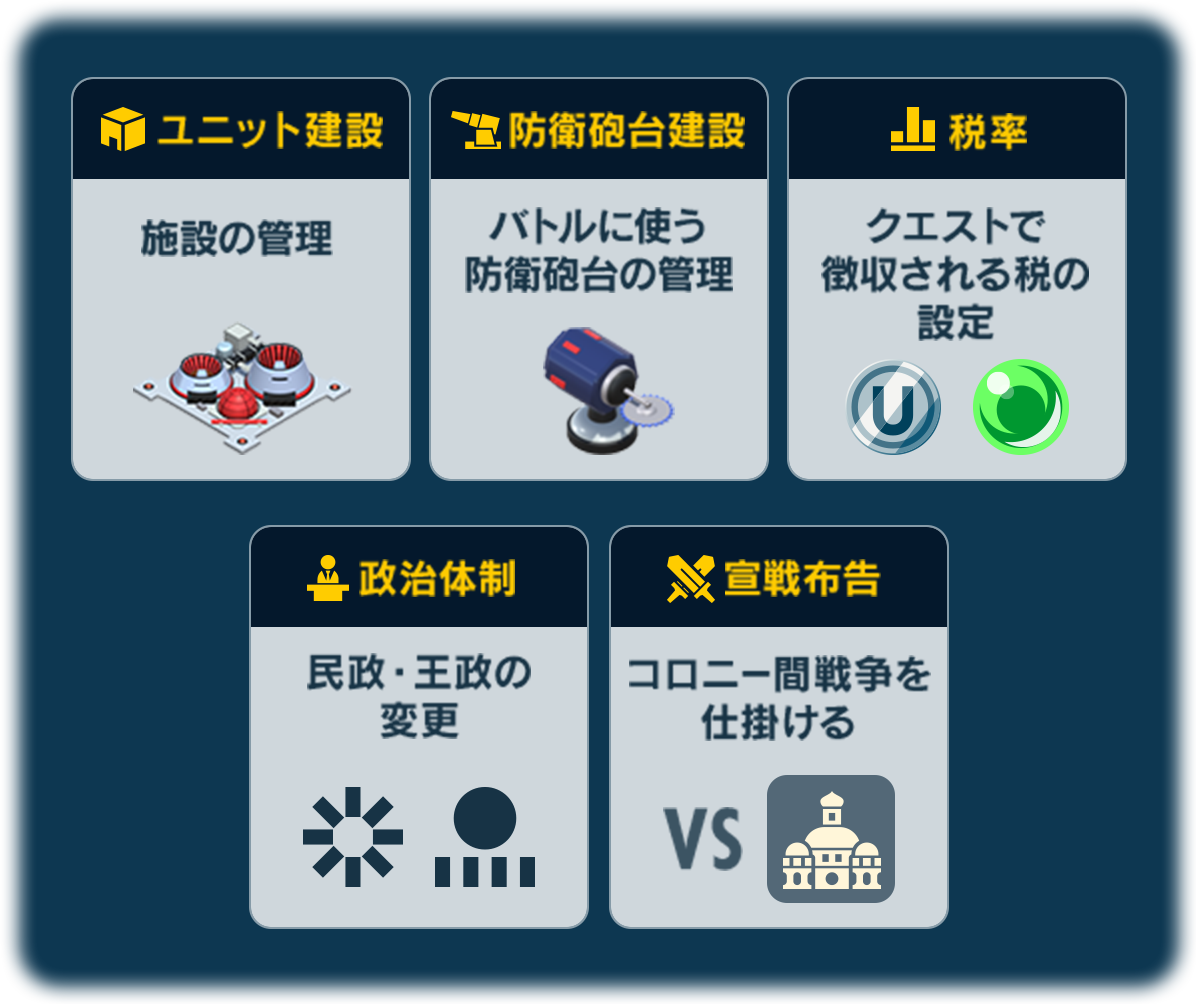 Immigration
You can move your own colony freely (when you move, it will consume ENE etc. according to the destination).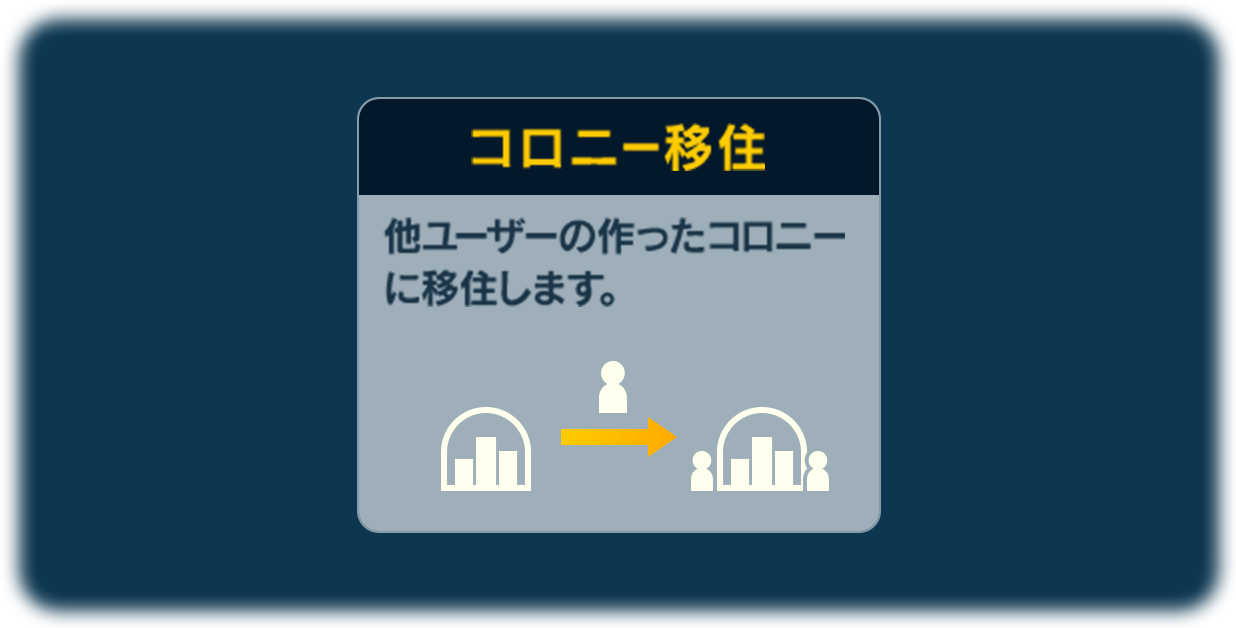 Building
As you progress through the game, you will be able to build your own colony, create the ideal colony the people want and gather other players.